Police have killed 5 workers of S Alam group for demanding salary
The President waived the S Alam Group's tax of Tk 3,280 crore. The workers had been demanding a pay rise for 12 months. They wanted a fair amount of their previous arrears and overtime wages
The President waived the S Alam Group's tax of Tk 3,280 crore. The workers had been demanding a pay rise for 12 months. They wanted a fair amount of their previous arrears and overtime wages. How will their families survive? Last year, Morshed Alam, director of S Alam Group, died of coronary heart disease due to corona. Today, their misdeeds show how dirty their real character is. It shows that it is only for their own interest. They have made their own bank with people's money. What will happen with so much money if death is written without treatment due to lack of ICU and oxygen? What good is a company if it simply "blends in" with everything else out there?
As long as the state fails to fulfill its proper responsibilities to the workers and peasants, the oppression and persecution of the poor and helpless citizens of our country will continue.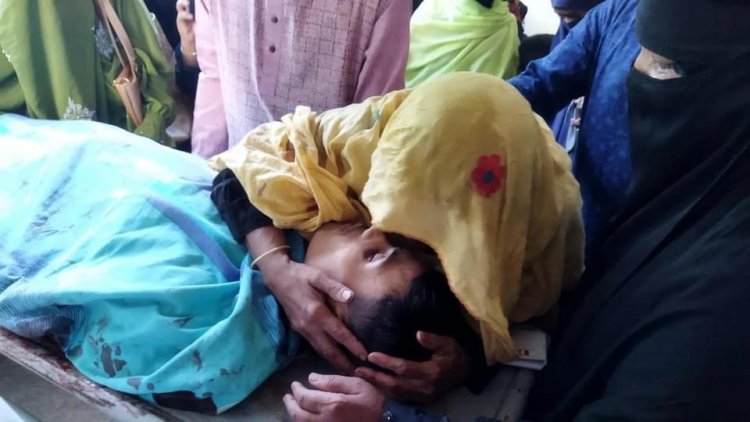 If there are so many leaders, the rights of ordinary citizens will never be realized.
These workers and peasants are the driving force of a country, so the mafia government has to answer on whose orders they were killed. Don't the citizens of the country have the right to demand their wages after working? So you have to shoot and kill? If there is no food in the people's house. There is no oxygen in the hospital. Meanwhile, the mafia Kalnagini is going through its poisonous Chobal citizens even in the month of Ramadan.
Until they are brought to justice, our country will not be free from stigma.
# Mass uprising for a secure Bangladesh for 160 million citizens and for the fundamental rights of all.
Raju Ahmed Dipu (Editor, bengalipress.com)