Dr. Raju Ahmed Dipu, Editor in Chief, Social Entrepreneure, Politician
Dr. Raju Ahmed Dipu profile
Dr. Raju Ahmed Dipu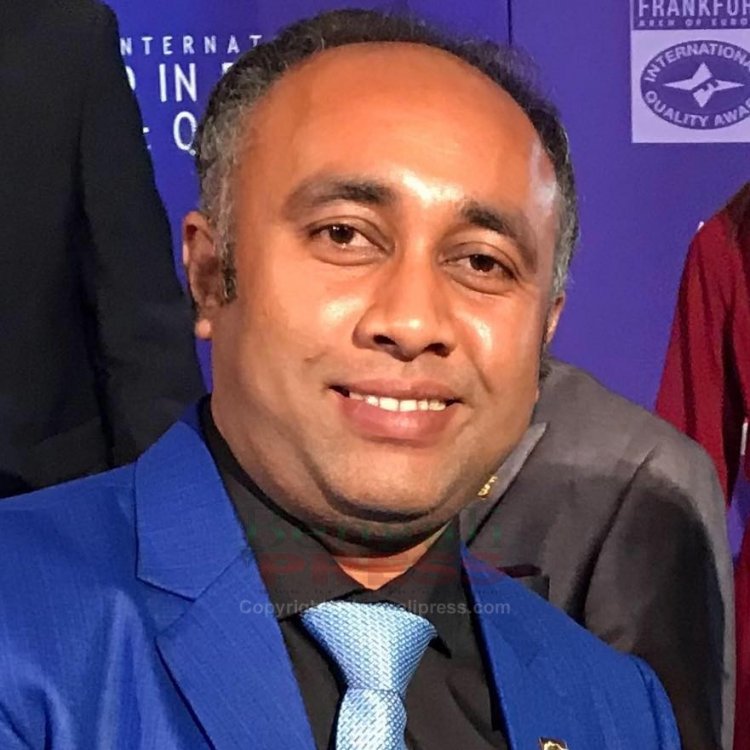 Dr. Raju Ahmed Dipu ড.রাজু আহমেদ দিপু
Bangladeshi Social Entrepreneur & Politician

Raju Ahmed Dipu (PhD in Tourism), Politician,International gold award winner,Human Rights Activists,Country Analysts, International Advisor of many organisations,Entrepreneur. Businessman. Member of international trade council.

He was ex Co treasurer of Bangladesh Nationalist Youth Party (2010-2016)
He is on the list of harassment by the ruling party Awami League Government and the police as well. The ruling party ministers & highly ranked government officers threatening him & his family openly and consequently.Due to political activities He had to flees Germany for escape obvious danger on his life.
He exposed ruling party ministers, prime minister's families corruption and highly ranked government officers corruption from Germany.
He is serving for Bangladeshi people's as a free business & jobs opportunities from many digital marketplace.
He was founded the world first Tourism marketplace Call4Tours.
He was founder senior Vice President of Bangladesh online News portal Association(2011)
He was founded World first Lawyer Digital Booking Platform Book my Lawyers Ltd & Ukil Chai Ltd.
He also chief Editor of Bengali Press, Prothom.News, Bengali Crime , Worldcrime.news, countryanalyst.com, Electionanalyst.com, Radio Gulistan & more
Date of Birth: 17 March
Place of Birth: Mymensingh
Country of Birth: Bangladesh
Political Party: Bangladesh Nationalist Party

Social Media Link:
www.facebook.com/rajuahmeddipu
www.Twitter.com/rajuahmeddipu
www.youtube.com/rajuahmeddipu
www.Instagram.com/rajuahmeddipu
www.dipu.live
Award : BID International Quality & Technology Gold Award 2018, Germany
Honorary Award: Nominated Honorary Professor of Oxford Academic Union, Oxford, UK
Academic Level:PhD
General School:Shapla Biddyaniketon
School: Holy Child International School, Dhaka
High School: Bhaluka Pilot High School
College: Ideal College, Dhaka
College: Global College, Nicosia, Cyprus
University: West Coast University, USA & many more institutions.

More..
Business Founded:
Medicine Limited
Honeymoon Tours Limited
Honeymoon City Limited
Honeymoon Resort Limited
Honeymoon Dairy & Foods Limited
Resort World Bandarban Limited
MasterChef Limited
Call4Tours Limited
Call Trips Limited
Collagen Factory Cosmetics SDN BHD
Book My Lawyers Limited
Ghurte Jai Limited
Ukil Chai Limited
Honeymoon Tours & Travels
Honeymoon Tours & Travels SDN BHD